Preventive maintenance, 2-4x per year: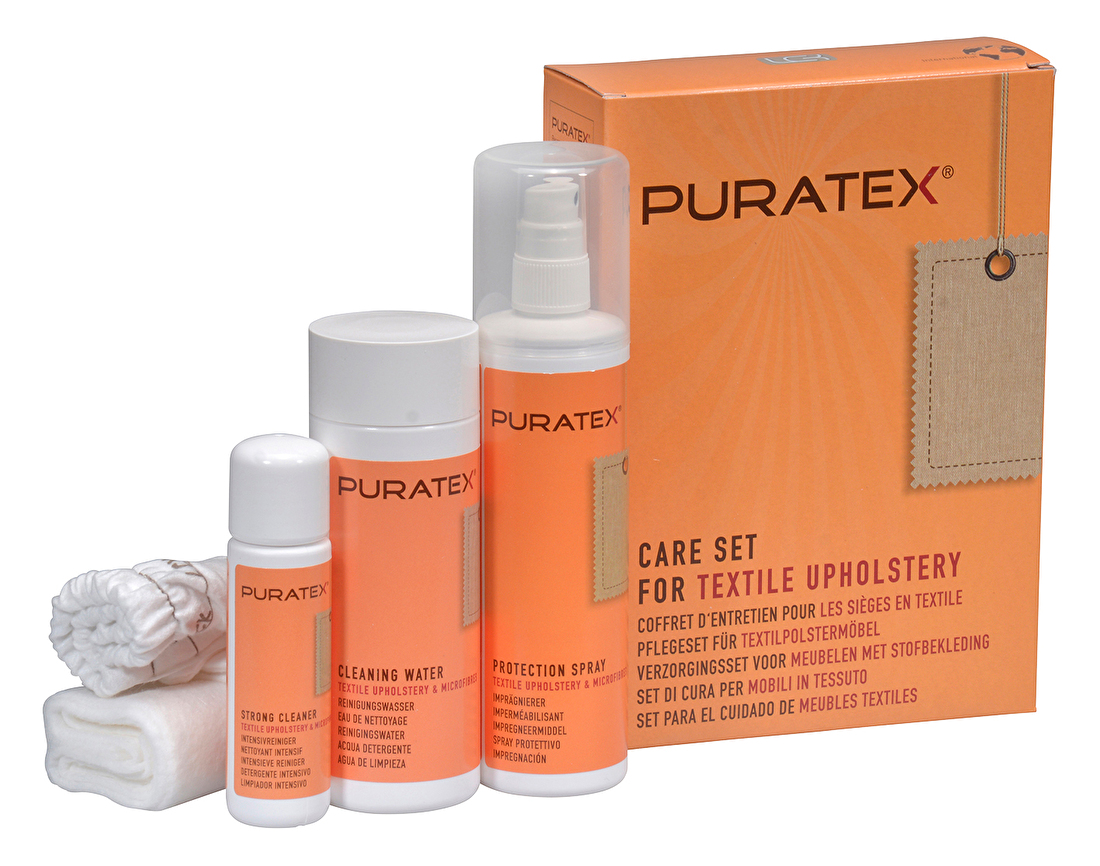 Bigger maintenance jobs:

Use the Puratex® complete care set for daily, weekly and semi-annual maintenance. Dust your furniture weekly with the LCK® cleaning glove and a few drops of Puratex® cleaning water, this is approximately 95% of the maintenance. Respond quickly to stains with Puratex® strong cleaner and impregnate (protect) the fabric with Puratex® impregnation.
Would you like to know more about our most environmentally friendly impregnation? > Discover more